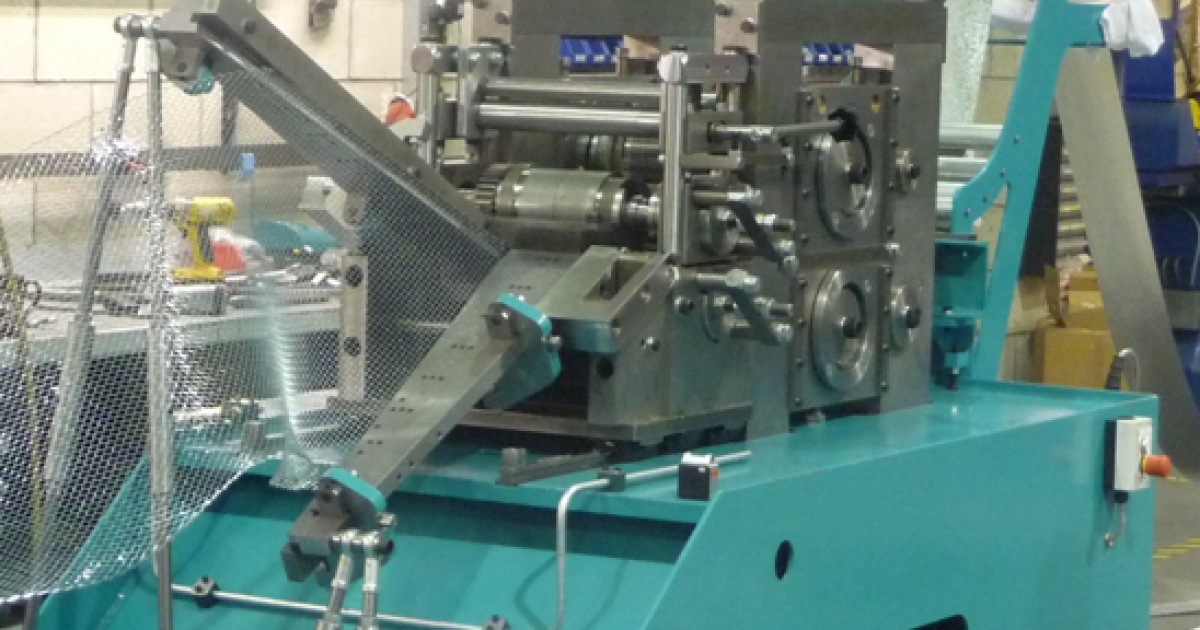 Expanded Metal Line takes shape
A new expanded metal line is ready for export and can produce expanded lath sheets at a rate of 50 m/min in gauges between 0.3 and 0.8mm.
A turret head decoiler is used to feed the Rotary Lath machine with sheet steel between 0.3 and 0.8mm. This then slits and expands the steel using 258mm diameter blades on robust shafts to prevent deflection. The slit steel is then expanded into lath up the arms before being levelled and cut to length via a rotary shear powered by an Omron servo and Wittenstein gearbox. The sheets are then stacked into bundles of 10 at a rate of up to 50 m/min.